LED night light + switch Ideal for rooms, garages, stairs, etc. 230V 
REFERENCIA: GSC 001300034 FABRICANTE: GSC
Head Front Led Flashlight With Lithium Battery 120 Lumens
REFERENCIA: AFT 19041125 FABRICANTE: MAURER
Night light with photoelectric cell It turns on and off automatically according to ambient light Power: 5W
REFERENCIA: GSC 001300720 FABRICANTE: GSC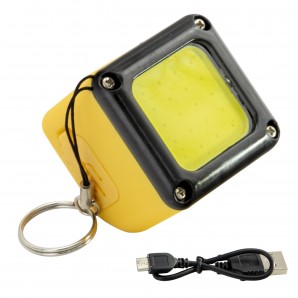 Rechargeable Led Flashlight With Magnet 300 Lumens Rechargeable Mini Cube / Powerbank
REFERENCIA: AFT 19041170 FABRICANTE: WOLFPACK
LED night light + switch Ideal for rooms, garages, stairs, etc. Power: 1W
REFERENCIA: GSC 001301229 FABRICANTE: GSC
Rechargeable Led Flashlight With Magnet and Hook 500 Lumens Rechargeable / Powerbank
REFERENCIA: AFT 19041165 FABRICANTE: WOLFPACK
Right angle LED night light + switch Ideal for rooms, garages, stairs, etc. 1W power
REFERENCIA: GSC 001301230 FABRICANTE: GSC
Twilight LED night light with plug socket Ideal for rooms, garages, stairs, etc. Power 0.8W
REFERENCIA: GSC 001303311 FABRICANTE: GSC
LED night light + switch Ideal for rooms, garages, stairs, etc. Power: 1W
REFERENCIA: GSC 001303395 FABRICANTE: GSC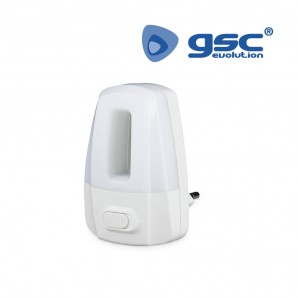 LED night light + switch Ideal for rooms, garages, stairs, etc. Power: 1W
REFERENCIA: GSC 202805000 FABRICANTE: GSC
Led Flashlight Adjustable Head 70 Lumens
REFERENCIA: AFT 19041155 FABRICANTE: WOLFPACK
Flashlight Led A Battery 20 V. 260 Lumens. No battery
REFERENCIA: AFT 19041065 FABRICANTE: YAMATO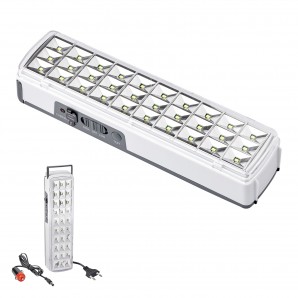 Rechargeable Emergency Led Flashlight With Lithium Battery
REFERENCIA: AFT 19041036 FABRICANTE: MAURER
Led Magnetic Sphere Flashlight 35-120 Lumens A 3aaa Batteries (Not Included)
REFERENCIA: AFT 19071800 FABRICANTE: MAURER
3 Watt Magnetic Led Flashlight. 210 Lumens / 20 Lumens Foldable With Hook
REFERENCIA: AFT 19041120 FABRICANTE: MAURER
Led reading flashlight Adjustable angle and clamp Lithium batteries included 1x CR1220 Blue Color
REFERENCIA: GSC 001600310 FABRICANTE: GSC
High brightness flashlight with handle Water splash resistant Black color Works with 4 LR20 batteries not included
REFERENCIA: GSC 001600325 FABRICANTE: GSC
LED headlamp Rechargeable, high brightness with different intensity modes Power: 10W
REFERENCIA: GSC 001601437 FABRICANTE: GSC
Mini led flashlight for camping Foldable, white light Works with three AA batteries not included Perfect for outdoors. Ideal for camping, caravans, terraces,...
REFERENCIA: GSC 001601441 FABRICANTE: GSC
Led diving flashlight High brightness and low consumption Made of aluminum High brightness: 800 lumens
REFERENCIA: GSC 001603213 FABRICANTE: GSC
Compact LED flashlight for camping and other uses Front and side mode Battery operated 3xAA / LR6
REFERENCIA: GSC 001603222 FABRICANTE: GSC
Multi-purpose LED flashlight with USB charger With handle. Material: ABS. Type: multipurpose. Lumens: 60Lm, 120Lm, 160Lm.
REFERENCIA: GSC 001603223 FABRICANTE: GSC
Flask led flashlight Lumens: 28.3-30.4Lm
REFERENCIA: GSC 001603234 FABRICANTE: GSC
Led flashlight with flexible arm 3 leds - 30 lumens Made of aluminum
REFERENCIA: GSC 001603241 FABRICANTE: GSC
Find in this section a wide range of flashlights for different uses. Remember that you can also find all the models of batteries and rechargeable batteries, in our section of batteries in electrical equipment.